As a vaper (or someone new to vaping), you already know the basics behind this harm reduction method of consuming nicotine and other substances. It is simply the act of inhaling water vapor through a vaporizer (a vape mod, vape pen, or e-cigarette).
It is a great alternative to a traditional cigarette and can not only help smokers quit, but provide a much safer method of consuming nicotine and other substances at much lower temperatures than cancer sticks.
The process of vaping occurs when heat is applied to a liquid, wax, or herb in a vaporizer tank — this generates a vapor that is less than half as hot as traditional cigarette smoke. This vapor is made up of water molecules and allows flavor to carry well.
Manufacturing is Changing the Vaping Experience
The vapor experience is now changing thanks to improved and innovating manufacturing processes being created by experts in this industry. Vaping can now give users a much more enjoyable vape — how?
Stealth Mods
Eleaf Pico was the first device to offer a stealthier mod to the vape pen design. Designed to provide a streamlined device that is both pocket-friendly and hand friendly, this device is still powerful while remaining portable and more discrete.
The Eleaf Pico still has a removable 18650 battery cell, a whopping 75 Watts of power, and has become extremely popular on the vaping market because of its stealth and discrete design. Even if you love your large box mod for use at home, many people don't want to take it out or vape on a huge vape mod when they're out and about.
Other vape providers saw the popularity of stealth devices and began to manufacture them sleeker, more portable, more powerful, and even more beautiful — all to accommodate the consumer demand and to compete in this innovative part in the vaping industry.
Touch Screens & Temperature Control
As mentioned in the beginning of this article, the act of vaping occurs when heat is applied to an e-liquid/wax/herb in order to generate a vapor from the electronic device. One of the most groundbreaking manufacturing processes to happen recently in the vape industry is the release of the touch screen boxes.
It may seem like touch screen mods have been around for some time, but they are actually still relatively new. The touch screen allows the user to directly manipulate aspects of their vaping experience such as wattage, temperature control, viewing battery life, and more.
This type of vape device allows the user to adjust the power, check their settings, switch temperature and power modes by touching the screen, and make their vaping experience completely to their liking — custom and in control.
Tobacco Free Nicotine!
To us, this is the most important part of the transformation of the vaping industry — and what makes vaping a much safer alternative to traditional cigarettes. This is also an aspect to vaping that anti-vaping individuals, the FDA, and politicians do not seem to understand — that e-liquids do not have tobacco in them — just nicotine. In the pharmacy section of any store, you don't see warning signs around nicotine gum or patches — many people don't understand that vaping nicotine does not include all of the bad aspects of cigarettes — no tobacco, no harmful chemicals, and it is not as hot to vape — much better for your lungs. Most e-juices has around four ingredients in them — nicotine and food-grade liquids and flavoring.
The introducing of tobacco-free nicotine was one of the best things to happen to vaping and for those who switched from traditional cigarettes to vaping, may very well have saved their lives. Brands like NKTR and Cypher even make synthetic nicotine that is created by raw materials that go through a multi-step process to safely turn them into a finished e-liquid.
Tobacco free nicotine can therefore provide a cleaner flavor, an odorless vapor, and even allow you to vape a tasteless nicotine — so all you taste is the flavor. This can help you quit smoking by reducing your intake, and without tasting the nicotine, you can trick your brain further as you reduce your nicotine intake more and more.
This is a premium vapor experience and it is expected that many more e-liquid manufacturers will adopt the process soon. If you want to try a tobacco-free nicotine, visit Auster.com — this is a curated marketplace offering the highest standard e-liquids available.
Change is Good
The vaping industry changes every year. New products, better products, better e-liquids, safer materials, and different processes are manufactured to gives vapers a more enjoyable and customizable experience. 2016 was full of vaping innovations like stealthier mods, more discrete builds, new coil constructions, and better quality e-liquids. 2017 is expected to be just as inventive — if not more.
We have already seen new closed system pens and mods as well as improved battery technology. Right now, 9 million Americans vape on a regular basis and whether they are vaping as a harm reduction tool, to quit smoking, or as an alternative to smoking cigarettes, there is no denying that it is not only better for you health than cigs, but it offers a ton of better options for each vaper to customize their vaping experience.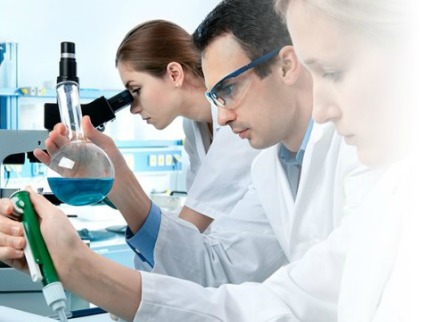 Read Next
Vaping Manufacturers are Becoming More High-Tech as Vaping Industry Blooms
Quadron Gets a $305,000 Order for Cannabis Oil Vape Pen Units & Cartridges: The Largest Order Quadron Has Seen Yet
New York Takes a Step Back from Aggressive Regulations on Vaping