Wow. This one is a story I didn't think I'd ever write. It looks like the police in Morgantown City, West Virginia don't know the law when it comes to vaping. Glass Gone Wow, a vape shop on High Street (I know, it's ironic) in Morgantown City, WV, sells a variety of vaping products such as your typical nicotine e-juice along with a range of detox and very legal products such as hemp seed lotion and CBD oil / e-juice.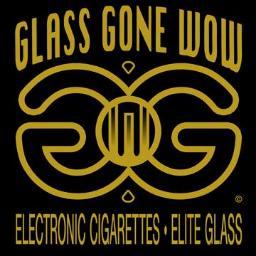 On February 21st, MPD acted on a complaint (at the moment, the origin of this complaint is unknown) that Glass Gone Wow was selling products that contained marijuana or synthetic marijuana. Since these products are illegal, police came in and removed a couple hundred dollars worth of CBD hemp oil from the store.
Late that same day, they returned with the products and told Dave Campbell, co-owner of the shop, to sell the products at his own risk — to translate, this means they realized it was CBD hemp oil — 100% legal in all 50 states and NOT THC that gets you high in any way. The warning to sell at his own risk was ridiculous and pointless. The shop sells a product that is considered to have a wide range of potential medical applications. There are no side effects and it does not affect the vaper in a way that mentally or physically changes them. It's safer than vaping nicotine e-juice and is not addictive in any way.
In fact, nicotine has more of an effect mentally and physically than CBD oil. How do I know? I'm vaping CBD oil as I type this and I can tell you personally that it is chosen by vapers for anxiety and other medicinal applications and does not in any way make you feel stoned. You may as well be vaping a 0mg nicotine e-juice — it is not marijuana and has been around long enough for the Morgantown City Police to know a little about it.
CBD Hemp Oil: The Facts
CBD hemp oil, like the product GGW and Smoker Friendly sell in Morgantown, is extracted from hemp-derived CBD — again, made from hemp, not marijuana-derived CBD. This means that CBD hemp oil does not in any way result in feelings of euphoria or make you stoned.
Using CBD hemp oil via vaping or oral consumption is completely, federally legal across the United States. CBD hemp oil falls under the same commerce and importation laws as other hemp products. There has been no legislation related to hemp extracts or Cannabidiol that have been passed in West Virginia, so CBD oil is completely legal to purchase and use.
Geniuses at MPD
MPD investigated the products from Glass Gone Wow and MPD Chief Ed Preston stated that "Some of those products could be illegal, and could be charged at a later date or by another agency." This is because apparently, "The officers […] found products that could construe as an illegal substance."
Um…what? We don't know what kind of law the MPD is enforcing or if West Virginia has been walled off for the past five years, but they clearly don't know anything about vaping or the clear and established legality of CBD hemp oil.
Glass Gone Wow and Smoker Friendly, another shop on Holland Avenue, are the only stores in the city of Morgantown that sell CBD e-liquid. However, Smoker Friendly did not have police come by and take any of their products.
Dave Campbell of GGW said it best: "West Virginia, in my opinion, is a little bit behind the times when it comes to selling CBD. We are trying to help people with anxiety. Not give them illegal drugs."
West Virginia is Paranoid
Maybe WV is smoking the ganja because the state does not seem to want people to consume CBD oil (but are perfectly fine with deadly cigarettes). Despite the fact that it does not even contain THC, there is still confusion about what the product is. Unfortunately, this means that even police and other authorities are not even properly trained or educated on products and are making mistakes — this means innocent people are being questioned and shop owners are being harassed and their products taken away. As with anything that says Cannabidiol, they automatically tie it to pot — which it could not be farther from.
Conclusion
CBD oil has many positive components to it for users. It can decrease anxiety, be a great alternative to smoking tobacco products, and can actually help individuals get off of prescription pain pills — many CBD users use CBD every day for pain rather than using prescription opioids — and the best part it, consuming CBD hemp oil does not even act like a painkiller or marijuana — but it can help ease the pain and anxiety nonetheless.
For customers, it can affect them greatly — if they don't feel like they can buy their CBD oil at their local shop freely, then they may go online and purchase from unreliable and expensive retailers. So many vapers who consume CBD oil have made commitments to not taking prescription drugs and using a holistic remedy like CBD is their only way to stay that way.
Let's hope that MPD and the state of West Virginia can educate themselves on the subject. The article below can give them a crash course on what CBD oil is and its legality.
Hemp CBD Oil: Legal Alternative to Treat Anxiety & Other Medical Problems
Read Next
The YiHi SX Mini Q Class 200W: Review (Best High End Mod for the Best Price?)
New Bill Introduced to Congress: If Passed, Will Prevent FDA From Banning 99.9% of Vapor Products